CARING FOR OLD AGE AND DEMENTIA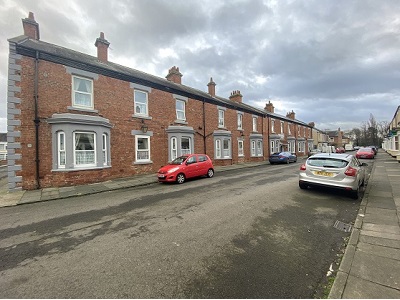 Windsor Court offers 32 spacious single bedrooms. we are dually registered for residential and dementia care. All the bedrooms are fully furnished, and residents are welcome to personalise their rooms if they wish to do so.
The dedicated staffing team are led by manager, Lynne Childs who, along with all other members of staff, aim to provide only the highest quality of care for our service users. A well trained professional care worker is assigned as 'key worker' to each individual service user. We aim to promote the independence of our residents, whilst ensuring their safety and dignity is always maintained.
We aim to provide a happy and relaxed atmosphere, where our service users can live in comfort. We pride ourselves with an exceptionally high standard of food. The meals are nutritious, well balanced and tasty and personal preferences and dietary requirements are always considered.
LEISURE
The home looks to encourage an active lifestyle, supporting personal interests and benefitting from its own private garden, library, and reminiscence groups. Residents will be offered activities to stimulate their mental awareness in line with their physical abilities. There are many other activities and events available such as:
Barbecues and Garden Parties
Evening Entertainment
Outings to Places of Interest
Continuity of Lifetime Hobbies
Bingo
Board Games
Manicure and Pedicure sessions
And many more- Windsor court can be a hive of activity or perhaps a haven of rest, the choice and balance of each is made by our service users.
SERVICES AND ACTIVITIES
Windsor Court staff will encourage service user participation according to their wishes and with a view to rehabilitation.
We provide:
32 spacious single bedrooms
We have designated smoking room and outside area at Windsor court.
TVs in lounges and dining room
Disabled access
Healthy, nutritious varied meals
Regular activities and outings
Bingo and quiz nights
Walks to town and park
Long term and holiday care
Day care centre and respite care
TV points in all bedrooms
Telephone facilities
Laundry
Dentist, optician, GP, district and community nurses organised
Library...and many more
CALL IN ANY TIME FOR A LOOK AROUND
Windsor Court is a care home for the elderly situated in a quiet, residential area of Stockton-On-Tees. It is in short walking distance of Ropner Park, a beautiful Victorian-styled park, where seasonal fairs and organised events are staged throughout the year.
44-50 Windsor Road, Oxbridge, Stockton-On-Tees TS18 4DZTel: 01642 618276 Mob: 07939 091 448 Email: admin@oxbridgecare.co.uk